International Board of Trustees
Meredith
Ogilvie‐Thompson
MEMBER, INTERNATIONAL BOARD OF TRUSTEES
Born and raised in New York City, Meredith fell in love with Africa from an early age. After completing her studies in Political Science at Columbia University, she travelled across Tanzania and Kenya, spending time with leading scientists and beginning a lifelong commitment to conservation and community development in Africa. In 1991, Meredith returned to Africa where she worked as a journalist reporting on political, financial and environmental stories for Business Day in Johannesburg. During her years in South Africa, she was involved with various organisations that focused on rural development and wildlife management in and around natural resource extraction areas. Her conservation experience brought Meredith to Tusk Trust in 1999, initially as a member of the Appeals Committee in London, and later as Trustee and Executive Director of Tusk USA. She subsequently served as the Senior Managing Director for Africa at Aldwych Capital Partners, advising African sovereigns and businesses, and most recently as the Founder and CEO of Pangolin LLC, an Africa-focused strategic advisory. Meredith has worked in both documentary as well as feature film. She is a Founding Director of Big Life, a member of the Advisory Board of Stop Ivory, and a Fellow of the Royal Geographical Society in London. She continues to write as freelancer, her work appeared in the Financial Times, The Telegraph, Vogue, and Porter, among others.
Arend
de Haas
MEMBER, INTERNATIONAL BOARD OF TRUSTEES
Arend de Haas is a conservation ecologist with over 15 years of experience with wildlife and habitat conservation, ecotourism and sustainable community development projects. His research and field experience areas include primatology, ungulate ecology, nocturnal animals, laser altimetry, forest biodiversity and vegetation mapping in Africa, Asia and Europe. Currently he is involved in primate (Cross River gorillas, chimpanzees) conservation in Cameroon, forest elephant conservation (Cameroon, Congo), wildlife and forest conservation in Kenya and Tanzania. He provides training on non-profit management, communication, community based conservation and education to local partners, governments and NGOs, in Africa. He has a special interest in conservation-related research studies and applying geographic information systems and remote sensing to answer important questions and meet the many challenges facing our natural environment.
Benjamin
J. Addlestone
MEMBER, INTERNATIONAL BOARD OF TRUSTEES
Benjamin J. Addlestone has over 20 years of experience in biological and environmental sciences that includes domestic and international policy, field and laboratory exposure working with non-profits, for-profits, academia and government. He has experience in market-based solutions to promote sustainability including standards development, certification, stakeholder engagement, supply chain metrics, and research-based problem solving. His specific focus is on the forestry and agriculture arenas.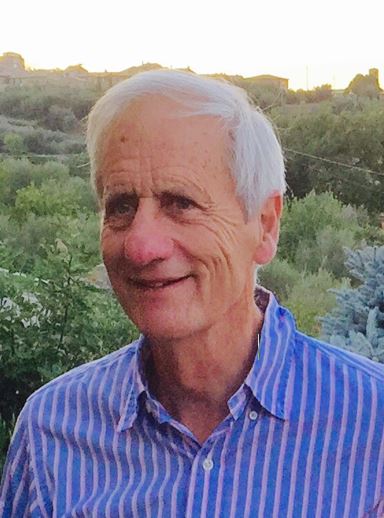 John
Daniels
MEMBER, INTERNATIONAL BOARD OF TRUSTEES
John Daniels is working with primary schools, organising talks on the rain forest and the conservation of the Lebialem Highlands in Newcastle-Upon-Tyne; North Tyneside and Ilkley, West Yorkshire (UK). He also worked with the Great North Museum, Newcastle-Upon-Tyne on a day of activities on the rainforest and the conservation of gorillas in the Lebialem Highlands in Cameroon.
Olivier
Behra
MEMBER, INTERNATIONAL BOARD OF TRUSTEES